Breakfast is often referred to as the most important meal of the day. While this is not exactly correct, there is no harm in starting your day with a nutritious meal. That being said, it might be difficult to put the kitchen oversleep, and sometimes reaching for the cereal box or grabbing a bagel is just so easy. While delicious, those meals are frequently the ones that cause you to crash and leave you yearning for an early lunch.
A well-balanced breakfast contains protein, slow-digesting carbohydrates, and healthy fats, as well as some fruit or vegetables. Here's why they're significant:
Carbohydrates: These are your body's primary source of energy. Fiber is a carbohydrate that helps in digestion.
Proteins: These are employed in your body to create and repair tissue, transport and store nutrients, and provide energy.
Fats: These provide energy while also assisting your body in the absorption of vitamins. Consume a lot of monounsaturated and polyunsaturated fats, such those found in almonds, avocados, and olive oil.
So, including the following meals or a combination of these foods in your breakfast can provide you with the energy boost you need to get through the day.
CHIA PUDDING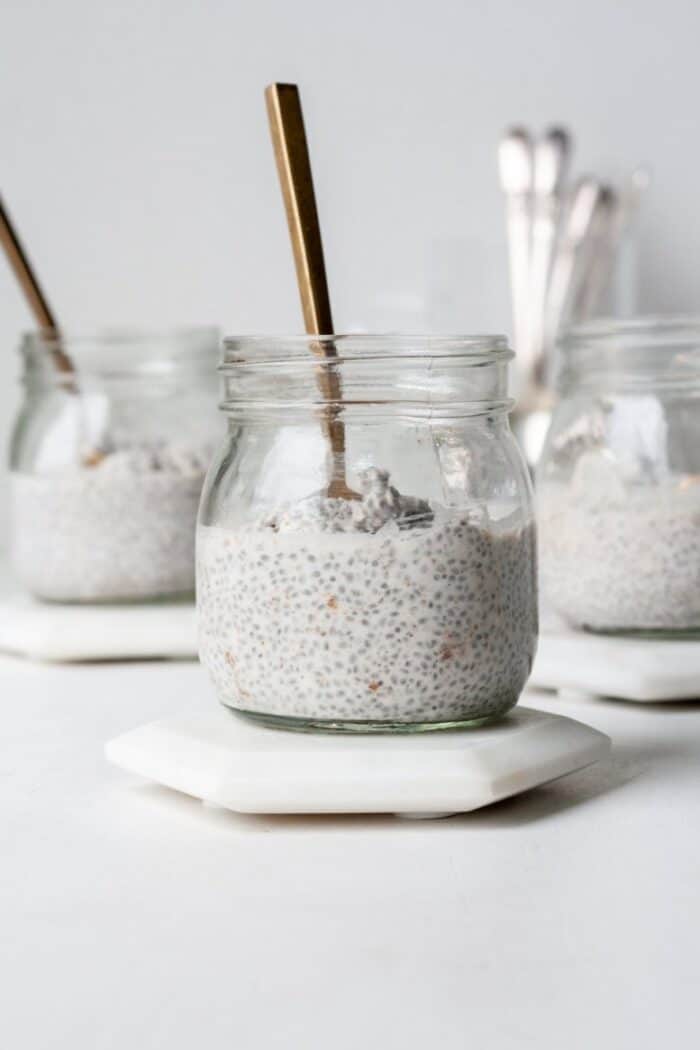 While this one does require some preparation, it is also one of the most time-efficient breakfasts available.
All it takes in the morning is a fast toss and mix of chia seed, almond milk, and some form of sweetener. Then all you have to do is grab it and go!
This is what I like best about this breakfast. First and foremost, it is incredibly adaptable. It can be keto, paleo, vegan, vegetarian, Atkins, or other diets depending on the sugar and milk you use. It will most likely fit into any diet you can think of.
Second, it is incredibly beneficial to your health! Chia seeds are abundant in omega-3 fatty acids and aid in detoxifying.
CHOCOLATE ZUCCHINI OVERNIGHT OATS
This breakfast is similar to Chia pudding in many ways, and it is simple to prepare. Simply combine all of the ingredients in a jar, let it work overnight, and then grab and go in the morning. The oats, on the other hand, provide a more carb-heavy start to the morning.
Your zucchini oatmeal can be spiced up to help disguise the vegetables. This nutrient-rich meal may be anything you want it to be, from cocoa powder or nibs to velvety coconut milk, nut butter, and loads of berries.
PALEO PANCAKES
They're light, fluffy, and tasty, thanks to a blend of coconut flour, tapioca flour, and almond flour. This recipe is beloved among those who follow a non-gluten-free, dairy-free, or paleo diet.
Moreover, feel free to substitute your favorite extra ingredients, such as blueberries, chocolate chips, or chopped bananas.
GINGERBREAD WAFFLES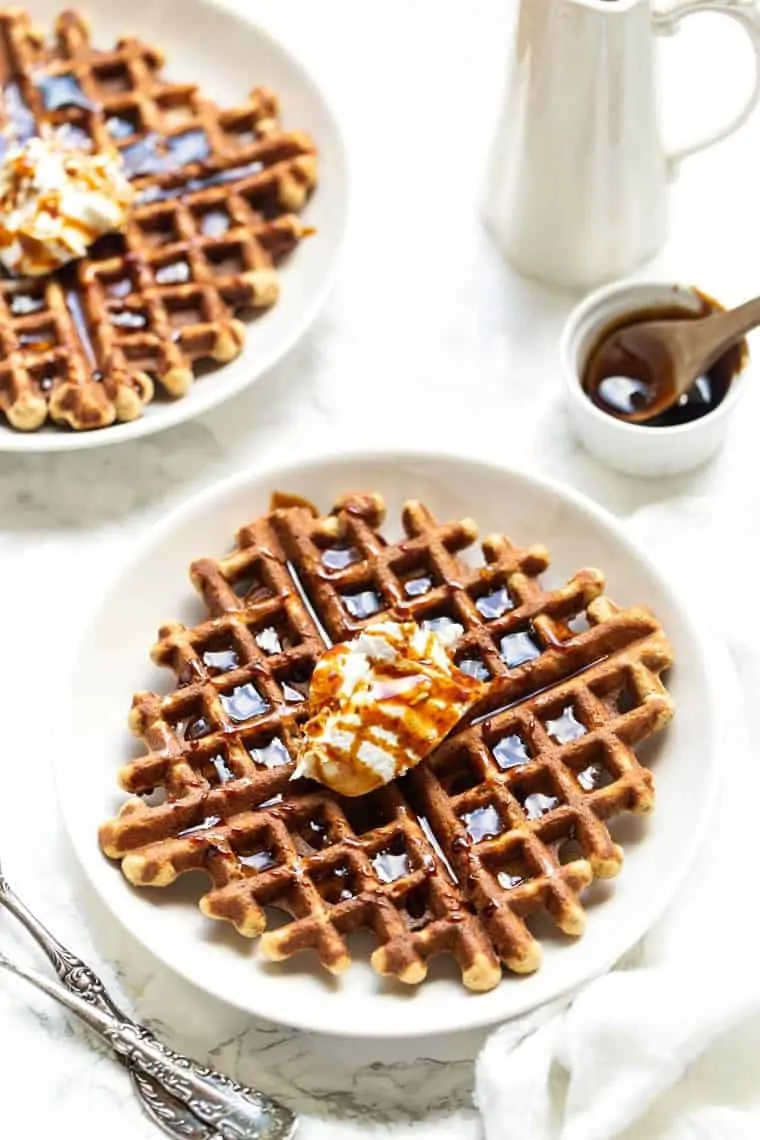 They're simple to create, healthful, and bursting with flavor. These waffles are described as "classic gingerbread with a morning twist."
Instead of simply cooking gluten-free waffles with normal starch-based flour, the healthy flours that carry a taste and texture punch are the almond flour and quinoa flour mixture.
They provide a ton of protein, are high in fiber, and the resulting texture is out of this world. Fluffy, delicate, cakey, and simply delectable!
BERRY SMOOTHIE BOWL
Who doesn't enjoy a tasty smoothie bowl? The wonderful thing is that you may customize the fillings to your own needs.
While this bowl is focused on weight loss, there are other bowls that are hearty and great for muscle building! This breakfast has an option to get you there no matter what your aim is!